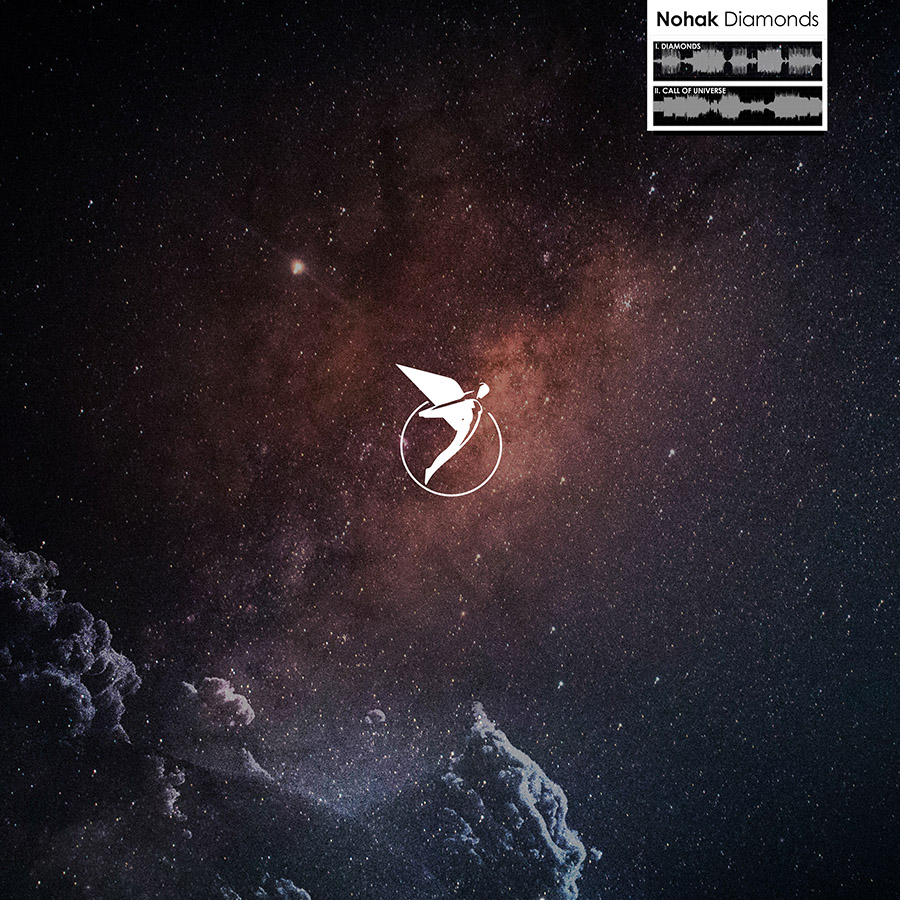 Artist: Nohak
Title: Diamonds
Release Date: 29 March 2021
Supported by: WhoMadeWho, BLANCAh, Citizen Kain, Strinner, Aaryon, Monastetiq, Raphael Mader, Erly Tepshi, Lonya, Axel Haube, Emiliano Demarco, Abstraal, ao
The second release from Astral Records finds the label welcoming Nohak for his debut EP. Based in Lyon, the French artist has been a fresh name in the melodic house and techno world of late. 2020 proved to be Nohak's best year to date, notching releases for Infinite Depth and Somatic Records, while receiving play and support from Tale Of Us and Oostil. Now following an EP for long standing Awen Tales, Nohak makes his much-anticipated Astral debut with 'Diamonds'.
Beginning with the title selection 'Diamonds' sits as a perfect complement with it's symphonic synth driven narrative. Following a gorgeous breakbeat intro the creation shifts into a robust 4/4 section highlighted by haunting vocals and astral sonics. Dramatic yet emotive, the centerpiece gently builds as breathy wails and wispy effects converge for a glowing apex as the beats drop for a commanding finish.
With 'Call Of Universe' Nohak continues to explore the darker narratives for which he has become known for. A tough, machine gun style groove sits at the foundation, while crunchy rhythms and arpeggiated fragments fill in the framework. Both energetic and mysterious, it's flair for the dramatic grows as icy overlays and astral meanderings lead to an expansive break. Spanning well over a minute in length, the storyboard then shifts with emotive chord changes and glowing atmospheres providing a sense of cosmic reflection, before getting washed away into a sea of pulsating grooves and fiery percussion.
It caps off an inspired EP from Nohak, making for a brilliant debut on Astral Records.