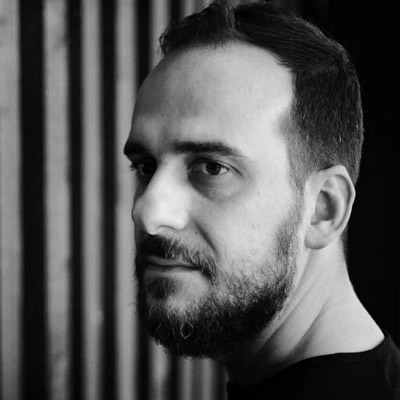 Simos Tagias' name is well connected with high quality electronic dance music since 2012, varying from Prog & Tech House up to Techno.
Simos was born & raised in 1982 in the city of Serres, located at the North of Greece, getting experienced into House music & rhythms in the mid '90s. His passion growing for music has lead him into performing his very first mixes as a DJ on private & underground parties in first sight.
His love for music expanded while working on his very first studio projects in the early '10s, quickly attracting the interests of labels like Change Audio, Modu & Lynx Rec in '12-'13, till nowadays with a great ammount of recent - top notch - releases on labels Particles, Suffused Music, Mistique, System, Dopamine & Movement Recordings, receiving great support from the likes of of artists like Hernan Cattaneo, Nick Warren, Cid Inc, Marcelo Vasami, Stas Drive, Silinder & more..!
Since the last year some important gigs have started in the local scene, with Simos sharing decks with important artists from around the world including Guy J, Moshic, Luis Junior, Scotty A, Navar, Estroe & more, on major events & venues in the north such as Movement events @ Block33 (Thessaloniki), as well as Bloque Festival (Kavala)..!
Nowadays, Simos gets busy working on limited & well-focused studio projects, as well as gigs around the country with many surprizing news & projects to be seen & heard in the near future, so keep an eye on him!


For Bookings & Artist Inquiries:

Movement Bookings
This email address is being protected from spambots. You need JavaScript enabled to view it.