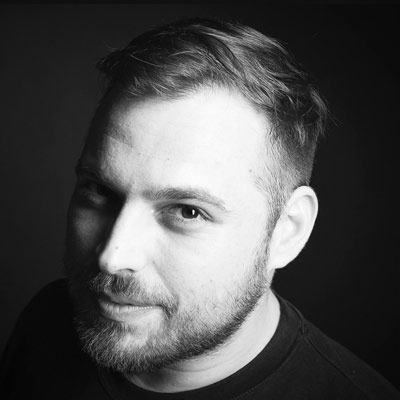 Thinking of people when talking of Electronic Music in Greece, Tash is definitely one of the strongest personalities!
Being around Electronic music since early '00s, his passion for creativity & entertainment of crowds has quickly established his name as one of the most promising national artists to watch, perorfming in major venues in Greece & Balkans, sometime before his very first releases on labels like Baroque, Sog Records, Tribal Vision, and Flow to name a few, back in the mid '00s.
As a DJ, he's been one of the most beloved Greek artists of his generation, guiding dancefloors on music trips, varying from deeper Melodic House to Progressive House, up to Techno, always satisfying even the most high-demanding ones! Some of the artists he shared decks are: Sasha, Hernan Cattaneo, Nick Warren, Guy J, Guy Mantzur, BLANCAh, Agents Of Time, Moonwalk, Sebastian Mullaert, Popof, Robert Babicz, Andy Moor, Gabriel & Dresden, Tiesto, ao.
As a Producer, he's been supported by the likes of Solomun, Maceo Plex, Sasha & Digweed, Hernan Cattaneo, Joris Voorn, Nick Warren, Guy Mantzur, ao. Apart from that, he was the Founder of Movement Recordings alongside with dutch veteran producer/dj Stage Van H, since 2008 ! His music has been signed on labels like Guy Mantzur's Plattenbank, FSOE UV, Timeless Moment, Mango Alley, and Just Movement to name a few, and the last few years he can be seen & heard around the world, touring in Europe, Middle East, Asia & South America sharing some proper Tash and Movement beats & pieces!
Catch him every month on FriskyRadio and stay tuned for a bunch of new music projects coming up next in collaboration with great artists & friends, as well as his long-awaited debut solo Album to take place sometime in the next year!