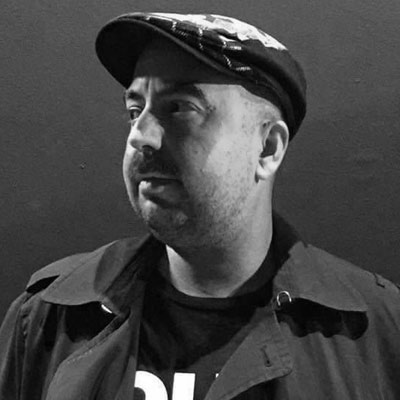 Roni Iron, also known for his nostalgic covers of well-known Greek songs and classical poems, is a music producer and a DJ based in Nafplio, Greece.
He creates and performs electronic dance music​, including techno, progressive, lounge, house music and amalgamations of other styles. Starting his career 20 years ago, inspired by the vinyl discs of that time and synth music,Roni Iron began creating his own hybrid of electronica, downtempo and desert house music. With EPs supported by Kingstreet Sounds, Nite grooves, Cafe de Anatolia, Retrolounge Recordings, and releases that have been included 3 times in Buddha-Bar Collections, Roni Iron is one of the most sought out producers and remix artists in the electronic scene of Greece.
Over the last 5 years he has worked with leading Greek artists like Giannis Haroulis, Christos Mastoras, Matoula Zamani, Natassa Mpofiliou and more than 40 international DJs. He has also been a well-known producer in Off Radio in the last 6 years. Ranking among the top on charts1 such as iTunes (606,18K streams since 2015) Beatport, Traxsource, Spotify (122.4K lifetime plays, 60k Shazams) and Soundcloud has been Roni Iron's foundation to perform club, event and festival dates in Athens and all over the country to audiences very familiar with his music.
He has performed in big festivals like the Street Food Festival (Athens, May 2019), Colourday Festival (Athens June 2019) and the great festival of electronic music, ​Sonar Festival - Athens (Oct 2019). Having great international success in Russia, Turkey, ​USA, England, and France, Roni Iron continues to evolve a unique voice in electronic dance music with his complexity and depth. He is currently recording new tracks to be released in 2020.