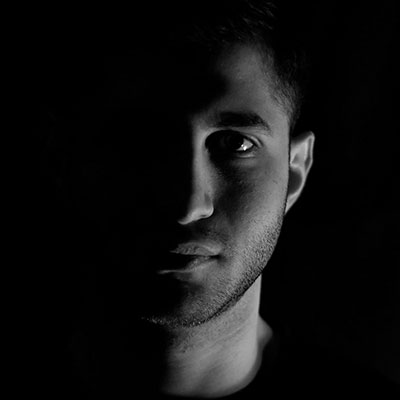 Samm Nost a.k.a. Yiannis Grigoriadis is an upcoming electronic music Greek DJ. As a kid liked to listen to music of various genres. He started playing the guitar at the age of 12 then change it to electronic guitar as his passion back then was Rock music.
As plenty of DJs, Samm Nost started mixing tunes at private parties. His passion for electronic music starts back in 2016 spinning House, Tech House & Electronica tunes at regional bars of his hometown, Katerini. Sooner or later he got introduced to the Techno scene, and his adventure begins.
Nowadays having shared the booth with artists like Erly Tepshi, Paul Anthonee, Future of Matter, ao, he's having monthly gigs in major venues in Thessaloniki such as Aigli Geni Hamam, while experiencing in producing his sounds & we're really looking forward to check any time soon, so keep an eye on him!