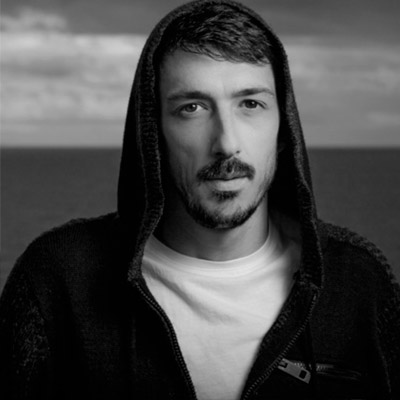 Reig is a french dj-compositor. He is actively involved in the development of the techno scene in Corsica for 15 years
The artist's DNA: erratic rhythms and techno basses accompanied by melancholic synths. His technic and his musical orientations bring to his sets an overwhelming originality, and transform each performance into an unique moment of electronic symphony. His productions transport us to an universe of poetry and emotions
He cut his teeth on trays Festivals such Calvi On The Rocks, Positiv Festival, Porto Latino, Porto Vecchio Festival, Machja Festival, Nautic & Music and clubs from the south of France up to Spain , like the Rachdingue, prestigious club founded by Salvator Dali and Henry François Rey. Vanquisher of a great DJ contest at La Villa Rouge ( MONTPELLIER ), he performed on the stage of the Festival Positiv Dock des Suds ( MARSEILLE ) he now plays alongside artists like Fakear, Disclosure, Cashmere Cat, Excision, Agoria,
Teho, Arnaud Rebotini, SIMIAN MOBILE Disco .. N'to, Worakls, Grammatik, Etienne de Crécy, The artist's DNA: erratic rhythms and techno basses accompanied by melancholic synths.
This last two years have been full and productive with the release of his EP Jeena on the label of Teho : Labo T, Dust EP duet with his little brother ( R.P.M : Reig & Parus Major ) at Way Of House, the label of Greg Delon and Joris Delacroix. It's by signing on many labels like Traüm Schallplatten, Grrreat Recordings, Aftertech Records, Lethal Script Label, and by broadcasting mixs and productions on radio waves from Montréal to Kiev, via Amsterdam and Berlin that his music has spread. His technic and his musical orientations bring to his sets an overwhelming originality, and transform each performance into an unique moment of electronic symphony.
His tracks are compiled with artists like Einmusik, Nick Devon, Monika Kruse, Hells Kitchen, Groj, Soul Button, Boss Axis, Mark Hoffen, Ryan Davis, Van Did, Martin Eyerer.. He collaborates on some productions with Wielki, Techno Frushtuck, Teho, The White Shadow, Cyantist, Clawz SG..
2018, after playing lately with Joris Delacroix, Wielki, Th;en, Nina Indi, PlayrA, Bessiff, Matt Dwellers,... he is asked abroad, as recently in Belarus where he was honored at the You-festival in Minsk. He is now eagerly awaited in February 2019 at the Rex in Paris. His last title ARGOS released on Steyoyoke is already #1 of his beatport sales.