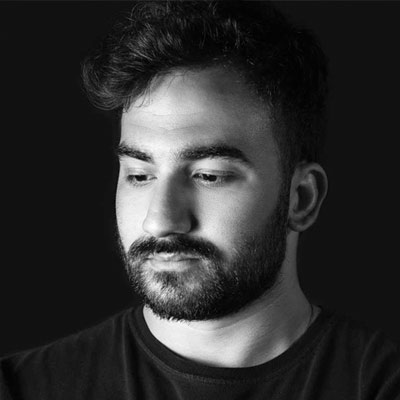 Describing the sound and aesthetic of Chaum's music, one could tend easily to use bold headlines as "Melodic Deep House" and "Progressive House" with a love for "Breaks & Techno".
Chaum loves Techno and House aesthetic and manages to translate the dark side of them into his music. Drifting into cold industrial repetition, its not his point – it's more a deep yearning for the horizon, pulling the dancer forward with soft melodies into melancholy. His DJ-Set's brings all these parts together, blending Deep House music with melodic sounds and soundscapes, groovy baselines and punchy drums into a sweet and endless decay.
While developing different skills as a music producer and audio engineer, both exciting and colourful, a deep focus on creating music and managing several releases and collaborations made Angelo invented "Chaum" - a new artist name. Influenced by melodic trends and dark electronic music he found his way to combine the roots of "Melodic Techno - Deep House -Progressive House" in a different creative way and came up with his own abstract sound.