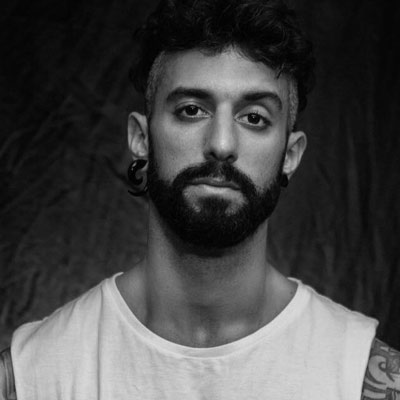 From an exclusive suburb of Washington DC, to the streets of Baltimore, to The exotic island of Koh Phangan Aaron Suiss found his way to the stage, where he always belonged, spreading the love
and joy through music. Now currently residing in Thailand , Suiss is connecting with people all over the world through lines and vocals that reach into your soul.
" I want people to feel the same feelings that I feel from the music that I play. I want to deliver feelings & emotions not just sounds. Doing things with love is very important. If you cook food for someone with love it will come out good. If you play music with the intention of giving your energy and love to the people it will come out good. The power of intention is strong"
Aaron Suiss would describe his style of music as Progressive Melodic House/Techno. Aaron is currently working as the A&R & Label Manager of Outta Limits Recordings, the #1 Progressive House label and the imprint of Stan Kolev & Matan Caspi. His recent release LEGEND held its place in the Top 10 Progressive House and reached all the way to #2 right under Boris Brejcha. His new collab with Stan Kolev - Anomalous hit #5, his release Artemis [ICONYC]  with Melody Stranger and Sean & Dee hit the #4, his new EP with Q.U.A.K.E on Movement Recordings hit #8 in the Top 10. His most recent release Inner Feelings with Melody Stranger & Q.U.A.K.E  is currently at #10 climbing the charts and has been receiving a lot of exposure.
So it is safe to say that 2020 has been a successful year for Aaron in terms of releases. Despite being one of the most inspiring and driven individuals you will ever meet Aaron Suiss continues to stay humble, even as he is constantly on the go, whether it's creating new music in the studio, deciding which tracks to sign, seeking new talent, or on the way to a show, he always knows how to have a good time.