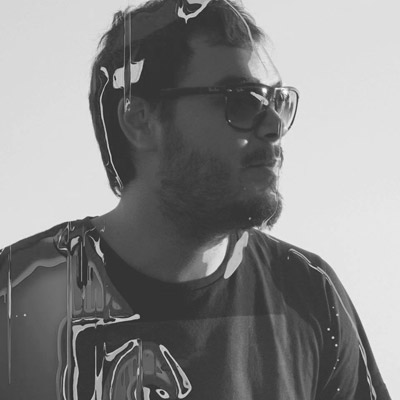 Futur-E real name is Stavros Karavasilis born in 1988 and raised in Elefsis, an industrial city near Athens of Greece with huge historical meaning from the biggest ceremony and celebration in ancient Greece named "Elefsinian Mysteries".
He studied electrical and electronics engineering and automatism. His first touch with music was in the very early age of 8 studying keys, harmonium and music theory with early influences like Progressive Rock from parents and Psychedelic Trance from his brother.
Then in the age of 13 he got in the world of production, digital synthesis and djing playing basically House Music cds, spinning his first vinyls and some of his early stage music productions on several beach bars. Later in the age of 17 he started taking the underground path attracted by Progressive House, Minimal and Techno with the influence of his friend and DJ "M92" and the help of the productive duo "Midnight Pulse" in ideas, sound quality, equipment and everything else that a producer needs to go straight to the underground. Stavros was creating and producing music with other names such as "Funky Wizard" with his first official release in 2007 and then in 2008 "Futur-E" was born, based on Minimal and Techno with Progressive and groovy elements.
In the first month of 2010 Futur-E makes his debut, the minimalistic "Clone cat EP" hitting the charts and that was only the start. EPs remixes and tracks on compilations came on several labels such us Resopal Schallware, Plasquam Records, Illegal Alien Records, and now is releasing music in well known labels like Tulipa Recordings, Manual Music/MNL, TRAUM, Assymetric Recordings, Tenampa, Balkan Connection, Stripped Recordings among other major labels and has been supported from the best DJs in all over the world.