Paul
Angelo
&
Don
Argento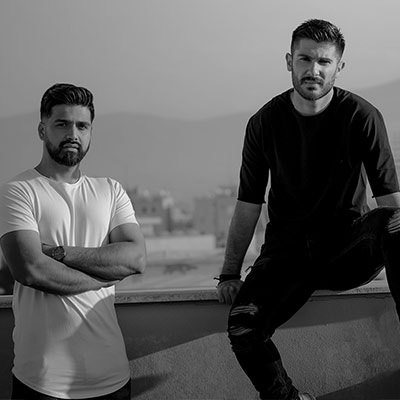 Paul Angelo & Don Argento is surely one of the hottest progressive duos to follow at the moment. The duo from Cyprus has rapidly become top sellers artists on Beatport and enjoy now a weekly presence in Beatport top 100 with labels like Timeless Moment, FSOE UV, Movement Recordings, Sprout and many more.
Their effectiveness in the studio is astonishing working flawlessly on several projects at the same time both separately and together. They let their ideas breathe freely without putting limitations on the style their working but always try to use their basic trademark sounds. Inspiration comes for them listening to various genres like classic trance, techno , film music and rock. All this comes from a huge passion for music and the clubbing culture.
Their unique dark melodic sound receives the support of the biggest DJs, such as Hernan Cattaneo, Aly & Fila, Markus Schulz, Eelke Kleijn, Kevin De Vries , Petar Dundov, D-Nox, BLANCAh, Darin Epsilon, Jos & Eli,Jonas Saalbach, Paul Anthonee - and although this list is a must in any DJ biography, there is a undeniable part of admiration in it. Paul Angelo & Don Argento's sets are a colourful journey from progressive to techno sound architectures. We have seen them in 2018 at the Amsterdam Dance Event and later in Greece, Pakistan and Egypt, sharing decks with electronic music heavyweights like ARTBAT, Quivver, Guy J, Guy Mantzur, Adriatique, Agents of Time, Undercatt, Moonwalk, Jeremy Olander a.o .Be sure to follow their
calendar with more international gigs and exciting releases in 2021!