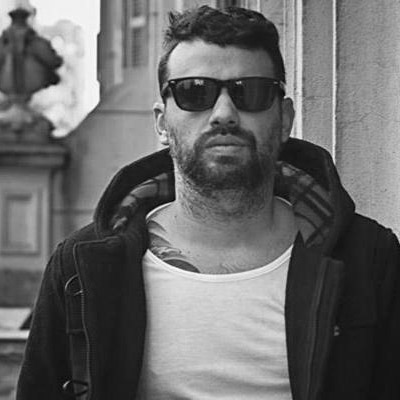 Influenced by thousands of his father's album collection, music has been part of his life since he was born. Pablo Francisco Retamero also called by his friends as Govinda, a Musician, Music Producer and DJ.
When he was two he had his first contact with a music instrument. A Fun Machine, a 1980´s keyboard that played samplers, set in the living room at his childhood's house. At 12 he got his first guitar so he started to play by himself. Years later he became founder and guitar player in several Post Punk and Hardcore bands.
Around 2001, with some other friends and musicians they started an Alternative Rock band called Ojas. Playing This band shared stages with international bands such as Phoenix, Stone Temple Pilots, Prodigy and Linking Park at the biggest Music Festivals in Buenos Aires. Ojas also played around Southamerica.
In 2008 He started an experimental electronic music duet with Guillermo Beresñak, called Le Microkosmos. With this project they shared Creamfields MainStage with artists such as Boys Noize, Faithless, Simian Mobile Disco and Crystal Castles, among other important bands. They keep on playing and recently released their third studio album *Se prenden fuego los motores del avion, available for free download at bandcamp.
In 2014 Govinda produced his first solo album, an EP called Afternoon Nap, Released by Rezongar Music label, available at online stores, and afterwards he signed his debut releases on Movement Recordings! Currently he is performing as DJ at festivals and parties, his set is a combination of Bassline, Grooves, Acid House Tech and Techno