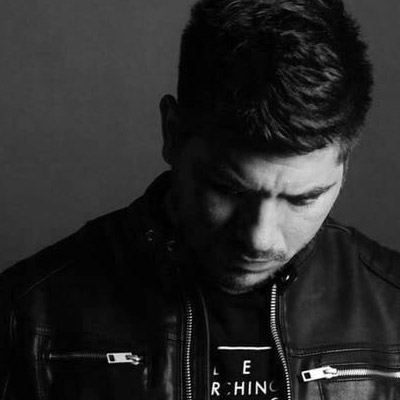 His interest in electronic music dates back to his adolescence, mainly by listening to house music. Born in 1984, djing came as second nature to him and soon enough so was producing. First, by playing in private parties for friends. Then, more and more often in bars and clubs all over Argentina.
So far, he has shared booth with international talented djs such as Pole Folder, Naveen G, Neil Quigley, Osamu M, Martin Garcia, Soundexile, D-Nox, and many others.
Marcelo has become a dj with international reach, by already playing in "Bombay" and "Rioma" in Mexico, "El Pacha" in Tunisia, "Dance Club Mania" "Spacer Club" Club Plazma" "Chervilo Club" in Bulgaria, "Dreams Beach" "Fenix Party" "Save Club" Brazil, "Key Club" "Living Dance" in Uruguay, "Warmland" Paraguay, just to name a few. At the production level, the support from Argentinean djs such as Martin Garcia, Guille Quero, Deepmariano and the finest Hernan Cattaneo, is continuos. So also Internationals djs such as John Digweed, Nick Warren, Anthony Pappa, Eelke Kleijn, Cid Inc, Monaque, Robert Babbicz.
If you check out his name on digital music stores, you will find dozens of releases on high quality labels: Replug Records, Afterglow Records, Stripped Recordings, Polytechnics Recordings, Frisky Records, Toes In The Sand Recordings, Off Side Recordings, Acute Recordings, Jetlag Records, Progrezo Records, In4mation Records, just to name a few.
Vasami's productions speak for its own. Groove, dark progressive beats and gloomy sounds are a constant feature in his sets. You can check his radio show " Inception" every 3rd Friday of every month on Frisky Radio www.friskyradio.com