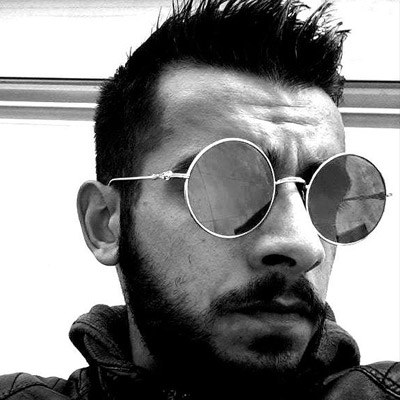 Stergios Salamousas aka Stergios Sigma is a super-talented youngster that was born & raised in the beautiful island of Lemnos, Greece!
Since his very first steps into electronic music, he became a big fan of synthesized sounds & balancing between groove and psychedelia. That could be easily observed in his Dj Sets on underground parties, as well as his first residencies back home, at Lemnos island, as well as in his achiements reaching the Finals of Movida Corona DJ Competition in 2013 from 200 participated djs in total.. The proud islander is holding weekly podcasts series at Generate Project, Athens Must Radio (GR), Scottdale Nights Radio (US) and Blue (CY) since 2013, trying to provide to his fans, crowd & listeners top notch quality electronic dance music with several guest DJs & Producers like Echonomist, Tash, Dio S, and more..
The same year, Stergios Sigma becomes one of the founders & music director of Reborn Festival, the first electonic music & youth festival of Lemnos. The 2nd edition of Reborn Festival bring him closer with the Movement crew, discovering a huge talent to grow in the younger's eyes.. With a diverse variety of Deeper House to Techno & Electronica sounds helped Stergios Sigma to stand proudly next on major Greek Artists including Cj Jeff, Echnomist, Tash, Bengoa & many more, and he's definitely one of the few young DJs to amaze & satisfy even the hardest crowds.
So keep an eye on him & stay tuned for his very first studio experiments coming soon online .. !!
For Bookings & Artist Inquiries:

Movement Bookings
This email address is being protected from spambots. You need JavaScript enabled to view it.