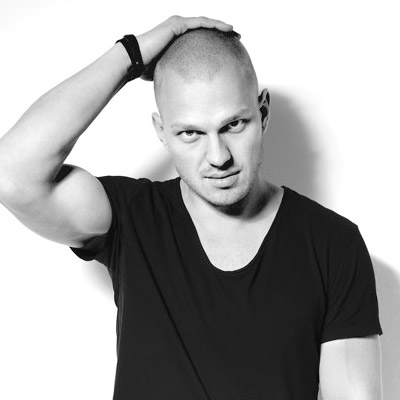 Dmitry Molosh - was born in Belarus, in Brest , where has been living till now. Since the earliest years of his life he showed interest to music.
In adolescence, the love of music pushed Dmitry try himself in the industry. Like most other DJ's in his early years Dima found his calling to play music in clubs and parties. He quickly and steadily got respect from his colleagues and was soon recognized as one of the best assets of Progressive House in his hometown.
His passion for progressive music awakened him to a deeper desire to play a more important role and contribute to the environment for a significant way. This led to a successful Dmitry to creative way than he is in the process . In 2011, the first release come out on the music label Mu.too Records, thus enabling the launch of its activity as a producer. In such a short period of time he had already done a lot of work. Key year of Dima's career became 2013 in which he concluded contracts with well-known international labels : Bermudos (Thailand), Movement Recordings (Greece), Per-vurt Records (Beirut), 3rd Avenue (Belgium), Sound Avenue (Belgium), Lowbit (UK, London), Stereo Paradise (Ukraine), Agara Music (Canada), Liquid Grooves (USA), Soundteller Records (Poland), Particles (USA), Baroque Records (UK, Coventry) and many others. From 2013 he is the A & R of music label Magic Room Records (Russia). Instead it works received constant support and recognition from artists such as: Beat Syndrome, Sonic Union, Matt Darey, MiraculuM, Paul Lennar, Fernando Ferreyra, Nick Warren, Verche, Hernan Cattaneo, Navar, Soulfire, Darin Eplison, Silinder, Luke Porter, Mike Griego, Erdi Irmak, Stas Drive, Gai Barone, Nick Varon, dPen and many others. He is frequently guest on the radio shows of largest Internet radio stations such as : Proton radio, Frisky radio, Pure.FM.
Dmitry visibly progressing what can't ignore the world famous music portals , so it can safely be called one of the best musicians in the progressive of his country.
Due to its successful creative Dmitry is going to become one of the industry's most sought after artists. In 2012 Dmitry took part in one of the most recognizable and well-organized music festival in the world MAYDAY in Belarus and , judging by his latest rating success and speed of its achievement does not cause much of a surprise if you see it on the larger and more famous events and festivals in the near future