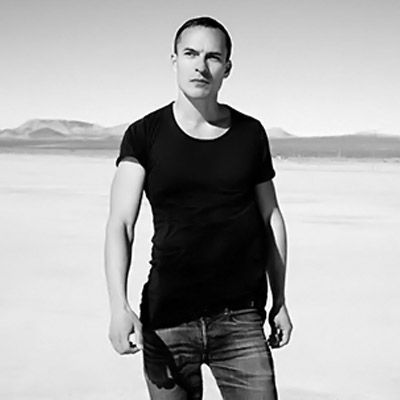 A true living Legend & one of the most successful artists of Electronic Music Industry, Jerome Isma-Ae .. After years of respect into his artist profile, we have the pleasure to welcome him aboard !! 
Hailing from Germany, Jerome Isma-ae combines the behind-the-curtain knowledge of a music producer, with the familiarity and deep knowledge of a dance floor you would expect from a DJ. Broad in his influences, and a visionary in his approach, you'll always catch a hint of progressiveness in his sound. Jerome has been surrounded by music since his early years, with musical education in elementary school, learning the piano and later the guitar. At 12, Jerome was already playing the bass guitar in a heavy metal band, but it wasn't until 14 that he started making his own beats with a drum machine.
Looking back, Jerome's first release was in 1994 on German techno label Delirium records. Then in 1995, he started "Future Funk" with production partner Marcel Krieg. The two went on to release music everywhere from underground house labels such as Strictly Rhythm, to renowned labels such as Sony Music. Having dabbled in many dance music subgenres, you will catch glimpses of Techno, Trance, and Progressive House in his productions. A mean and heavy rhythm section is contrasted against haunting harmonies and counter melodies, and complimented by ambient and textural layers that add a new dimension to the final product. This formula is applied with top-notch clarity and a meticulous attention to detail to such an extent that the sound of his drums has become both recognizable and memorable.
In 2003, Jerome landed the #1 spot in the US billboard chart with his remix of Nightcrawlers - Push the Feeling. From there, he has remixed artists like Pual Van Dyk, Faithless, and Way Out West. Jerome received a Golden Record award for his remix of Guru Josh's Infinity in 2008, and was nominated as best progressive house artist several times on Beatport. Fast forwarding to 2015, Jerome's collaboration with Alastor, inspired a deeper, darker progressive sound combining Alastor's atmospheres, melodies and chords with Jerome's patented blend of rhythm and basslines. The records were supported and played by techno, progressive, and trance DJs worldwide. Since then, Jerome collaborated with Tone Depth on "Kiera" which was released on Suara, exposing a more melodic techno sound.
Jerome has released over 300 tracks and remixes to date, with around 150 of them pressed to vinyl under several projects names since 1994, including Hitech Child on Tronic that featured Adam Beyer remixes in 1997, as well as an ambient/chillout track titled "Underwater Love" which was featured as the best chill out track of the year by Beatport in 2009, and was licensed in many movies and dozens of lounge/chillout compilations. Having performed in over 300 cities throughout 80 different countries all over the world, Jerome is currently pooling that experience into his own imprint, Jee Productions. Founded in 2004, the label has seen the successful release of several records including Kubrick, Arise, Jupiter and many more!