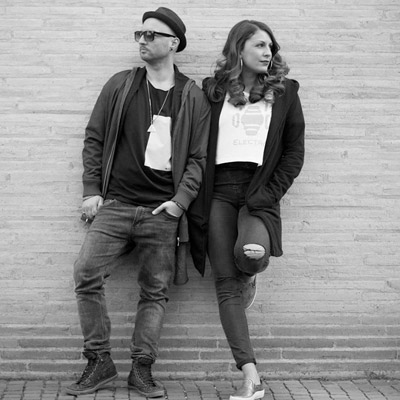 "Danito & Athina"- behind this name are the two cologne (germany) Artists who harmonies together privately just as musicaly.
The charismatic Duo "Danito & Athina" are calling attention with the Releases on Stil Vor Talent, Crossfrontier Audio, Eklektisch, Movement, Jeudi, Light my Fire. Their sound is a mix of Tech-House, Underground and Progressive.
"Danito" who has been producing for 20 years in the techno scene, made his passion to his job. People also know him from many releases on big labels like Cocoon, Suara, Moon Harbour etc. Now Danito do only music together with Athina and it´s a never ending Story...... "Athina" is a producer from cologne, who has her roots in the soul music . The greek/german woman spent all her time for the music. She love to produce songs and she sing a lot of vocals in there own tracks. The last 6 years she work every day with Danito in the studio, but that´s normal for this duo. They only live for the music.
You can feel the passion in their common projects, because there is always a surprising, fresh and epic sound. So get ready for the dynamic Artist Duo and enjoy!
For Bookings & Artist Inquiries:

Movement Bookings
This email address is being protected from spambots. You need JavaScript enabled to view it.