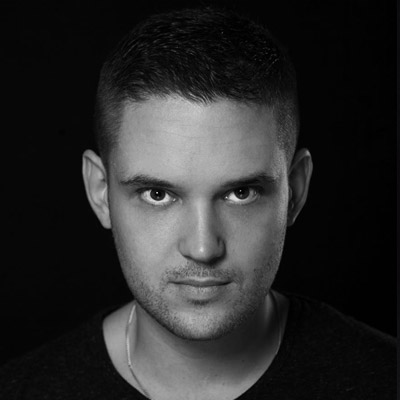 Tuxedo was born in Gdansk (Poland) in musicians family. As a teen learned to play guitar and piano. Since 2005 regularly performs as a dj. His mixes focused on deep and progressive house received lots of positive response and gave opportunity to play in best clubs in his country.
Tuxedo is also regular guest in leading electronic music radio stations all over the world. His own show at famous Proton Radio appearing on-air since 2012 is one of the most popular on the station. Main things he search for in any kind of music are melodies, harmony and drifting emotions that can effect on listener, control mood and touch the soul. As a producer related to various labels including Particles, JOOF, Baroque, Movement, Tanzbar, Stellar Fountain with support to his music coming from such big names as Hernan Cattaneo, John Fleming, Guy J, Pole Folder or Max Graham. Founder and manager of one of the fastest growing labels on polish scene - Electronic Tree.
Biggest inspirations these days for Tuxedo are persons such as Robert Babicz, Petar Dundov, Chymera, Funk D'Void and Deepfunk to mention just a few. He's also a vinyl addict with more than 3000 titles in his collection and author of illustrative music for films and documentaries. Future goal for Tuxedo is quite clear – becoming constantly better as a producer and performing live as often as possible, sharing his biggest passion and love to extraordinary club music. Tuxedo is regarded as part of the top 100 dj/producers on Polish club scene by prestigeous 'muno.pl' portal.