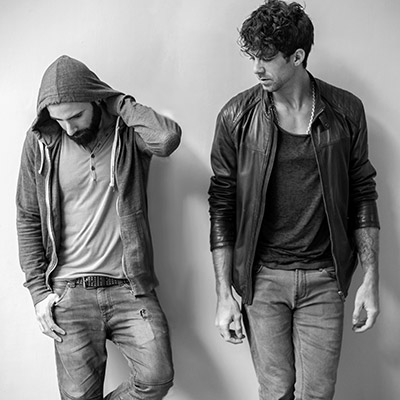 Natural Flow is based in Mexico & compirses of DJs & Producers who are transcending (or have transcended) the underground movement. 
Hugo Ibarra, Intemporal Music's label manager & main artist of the Movement Roster since the last few years, is the hottest deep progressive producer in Mexico who works alongside the most respected deep techno producer, Antu Coimbra of Nick Warren's Hope Recordings & Sullivan Room NYC. Together, this dynamic duo create a hypnotic & melodic sound experience.
Hugo & Antu combine more than 10 years of individual work & achievements that allow them to join forces & create a harmonious balance between their hypnotic & rhythmic sounds. Their creations have reached the most popular international music scenes, including support on their solo projects from world-reknowned artists such as: Nick Warren, Hernan Cattaneo, John Digweed, Guy Mantzur & Loco Dice to name a few.
With new music slated to be released ongoing in this year, including a highly anticipated record by Be Crazy Ibiza, a tour through Europe during the summer presented as well by Movement Bookings between other important partners, the duo is arriving with a fresh and inspiring story you don't wanna miss!
For Bookings & Artist Inquiries (EU)

Movement Bookings*
This email address is being protected from spambots. You need JavaScript enabled to view it.


*non exclusive