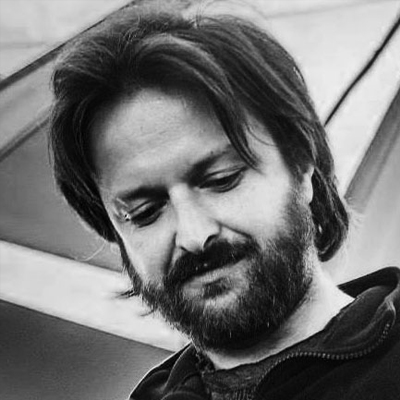 With more than 15 years of a solid career, going through his early years in the progressive trance scene, with more than 50 tracks under his belt, between full length albums, EP's and Vinyl, Diogo can nowadays be considered a reference in Electronic Dance Music production both in Portugal and internationally. always striving to innovate, in a perpetual creative search, fusing styles and acoustic textures from Techno, Dub, Tech-House, Dubstep, Progressive , Deep-House and World Music, all wrapped with his singular elements and structure, that imprints his compositions.
Presented his first progressive trance act D-tector back in 1998, releasing several tracks on labels such as Neurobiotic, Flow , Nanobeat, Millennium, Solarsiv, Sounds of Sanity, Progressive Grooves, JER or Liquid, an artist album was released on 2003 as Faktor-D, a minimal trance side project, deploying the chance to tour from New York - USA, Cancun – Mexico, Zurich - Switzerland, Valencia - Spain, Split - Croatia and all over Portugal. At the moment he's been busy with his A&R for 24 Hours Records, releasing a mixture of top class artists, and upcoming talents. 
Since the beginning of the year most of his time has been between his Studio in Sintra, and on stage. Some collaborations with other artists, such as the release of "Cartel de Cali" on BlauBeat/Baroque rec in March with DJ Pena, and the upcoming remix of Spikers, "Lockpicker" on Open rec., meanwhile a full length album is being planned..
Played in some of the best venues and festivals:

Boom Festival 7 times, 3 of them in the Main Floor.
Freedom Festival 2007 e 2009, 2011.
After Freedom 2011
Sinergia Festival 2009
Utopia Festival
Festival Avis a Rasgar
After-Boom 2006, 2010
Transit Festival – Valencia – Espanha.
Omnitribe / Flow rec. - Brooklyn, Nova Iorque, USA
Solarsiv Festival – Split - Croacia
Mandala – Cancun, Mexico
Spaz – Zurique - Suiça

and some of the most representative clubs in Lisbon such as Op-art, Club Lua, Europa Club, Lx Factory, Tuatara, Armazém F, Bacalhoeiro, Souk, Left, Lisboa club, in Porto, Maré Alta and Porto Rio, and in many other places in Portugal like, Evora, Portimão, Lagos, Albufeira, Porto-de-Mós, Penafiel, Covilhã, Cartaxo, just to name a few.

Besides his "native" project he also is working on Cooltour going through Deep-House, Dub/Dubstep and Downtempo with Pedro Caetano on the vocals and Melodica, and Pedro Sotiry on the keyboards, travelling around Portugal in many clubs and Festivals, like the Boom Festival 2008, After Boom 2006 and 2010, Freedom Festival 2009 and 2011, Festival Avis a Rasgar, Sociedade Harmonia Eborense, and many, many more.