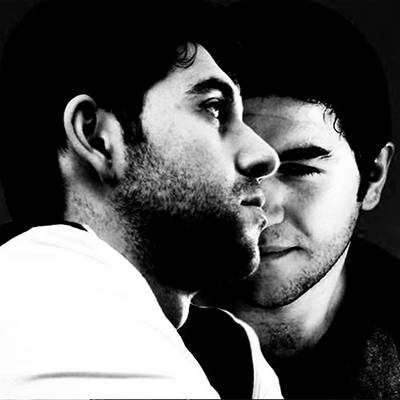 Michael and Levan is musician brothers duo, which started to work with music seriously in the year of 2002 (Real Names; Michael Dunamalyan, Levan Dunamalyan). Brothers were born in capital of Georgia, Tbilisi (Eastern Europe) Love for Electronic music began after listening to Robert Miles tunes for the first time.
The music inspired them so much, that they decided to creat something of their own. Huge inspiration and aspiration, equally as their labour became catalyst of musicians growth. In 2006 year they got an offer, to releases their track for an Hungarian Label - Tilthmusic. Their first releases came out in 2007 on above-mentioned label. That track was played by Hernan Cattaneo. These days eminent labels successfully collaborate with Michael & Levan.
Michael & Levan's tracks play and support such names as - Nick Warren, Andy Moor, Dj Tarkan, Snake Sedrick, Tomas Haverlik, Hernan Cattaneo , dPen , Moshic , Benz & MD , Deepsky ,  Cassino & Laben, Clubbervision, D-Phrag, Guillaume Nyckees, Dean Facer , Kintar, Eelke Kleijn , Alex Rize , Stone Mason , Python, Lokitas ,Nicholas Van Orton and other huge producers and djs... Their tracks conquer the lovers of Progressive music with original atmospheric sounds - the trade mark of the duo. Guys are often invited to various radioshows all over the world. Sets of Michael & Levan play through on huge radiostations of the planet.
In February and November 2008, they got an offer from radioshows, to become their residents. offers were accepted, and now you can hear true progressive sound every month on radio stations:Pure.Fm(Reverberations show),
Radio Deep Sounds(DeeProgressive Sessions show),Insomnia.FM(Mistiquemusic show). In the same year November 2008, guys decided to create their own label - called Mistiquemusic with their close friend Stiven Rivic. Togehtier they have released
Trio is going to put whole strength into making their own label a succes in the progressive scene.